4th Annual DESMO/BCM Track Day
DESMO will be holding our 4th Annual DESMO/BCM Trackday at New Hampshire International Speedway in Loudon, NH, on Wednesday, July 26, 2006.
BCM Motorsports has hosted us for the past three years. They organize an excellent event, for Ducati riders of all levels of experience. This is one of the best opportunities for you to learn to ride better in a controlled environment. This is a very LOW KEY and SUPER FUN day riding your Ducati at YOUR PACE on the track. It's NOT a race day and you will learn something about yourself and your bike.
The cost for the 2006 day is $250 per person, which includes lunch, and is limited to 50 DESMO members.
NHIS (New Hampshire International Speedway) is located about 5 hours north of NYC in Loudon NH. There's a Red Roof Inn a few miles away, which is always a favorite. BCM has a more complete list of lodging, including local B&Bs.
You DO NOT have to be a BCM customer to sign up for this day. You DO need to be a DESMO member and ride a Ducati. Attendance is limited, and is on a first come, first served basis. Please sign up early, so you don't miss out.
There will also be a track day on the Tuesday, July 25, prior to DESMO Day hosted by Tony's Track Days for those who want to do a multi-day event. This date has no affiliation with DESMO or BCM Motorsports.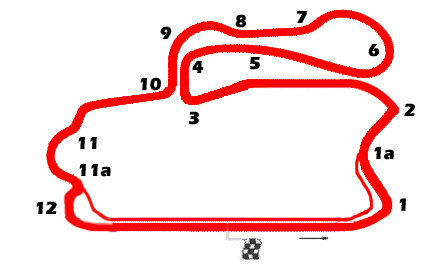 Infield course of New Hampshire International Speedway

Images from the 2005 track day event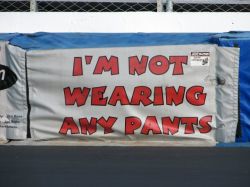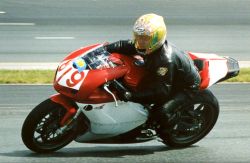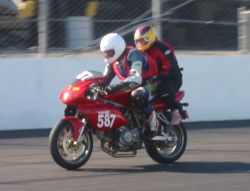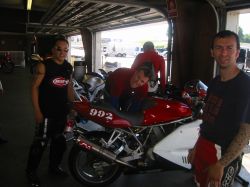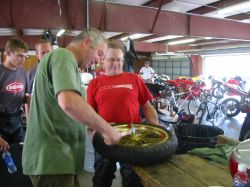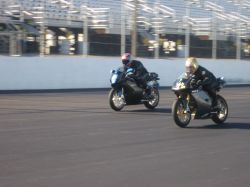 Click here for video footage from the event.