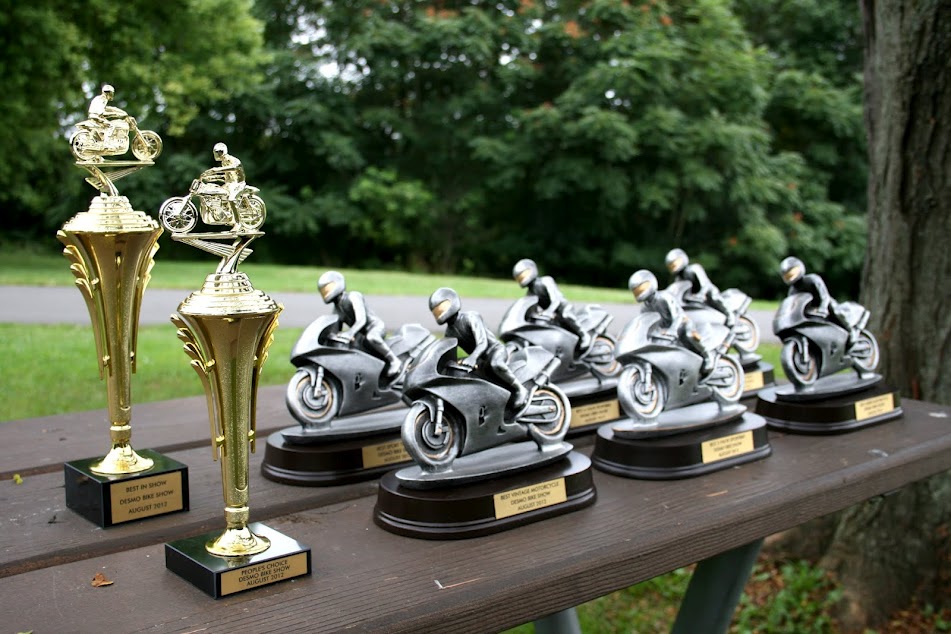 The highlight of the afternoon, for many, is the raffle. Our gratitude goes to Charlie, Dennis, Elizabeth, and Jon, for their help in making this a success. As usual, there were tons of great stuff from our favorite sponsors, and we always appreciate their support. This year's sponsors include:


Adaptiv Technologies, Atomic Moto, Bridgestone, Daido Corporation of America (DID Chains), DP Brakes, European Cycle Services, Held USA, Innovations in Cycling, Italian Motor Magazine, Jack Trebour Motorcycles, Jake Wilson, Kali Protectives, Kreiga, LDComfort, Moto-D Racing, Moto Manufacturing, Moto Tuner, Nexx-USA, Park Tool, Race Track Style, Racer Parts Wholesale, Spectro Oil, Stop N Go, Twisted Throttle, Wheel Jockey, Whitehorse Press
Please check out www.desmoducati.org/sponsors.html for a full list of our sponsors, and please show them your support.
If you missed the fun - don't sweat it. There are plenty more events in our calendar, including rides and our December 1st Holiday Party. And, of course, next year's BBQ is only a year away.