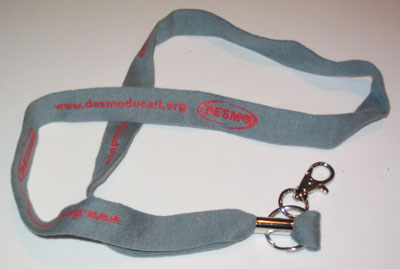 DESMO's lanyard is 100% cotton, making it ultra soft and comfortable to wear. With an oversized clasp, it's easy to open with a gloved hand - making it the perfect place to keep your Ducati key when not in use.
$5 Each

Pick one up today.


Ear Plug Holders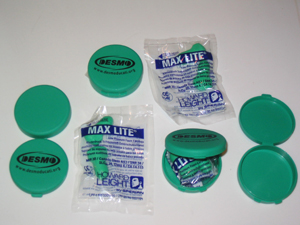 These are great to keep in your riding jacket, on your bike, or in your tankbag, to ensure you always have a clean pair of earplugs on hand. The holder audibly snaps shut, so you know it's closed, and the large tabs make it easy to open with either hand or with gloves.

Each holder is about 1 7/8" in diameter and 1/2" high. Perfect for ear plugs, fuses, bulbs, coins, medication, or dozens of other small items that you need to store and carry. A three-pack (with three sealed pairs of Max Lite NRR 30 ear plugs) is only $5.00.